MELITAN PRESTIGE
Réservez dès maintenant votre chauffeur privé !
Welcoming and on-time, our drivers provide you with a high quality of service.
MELITAN PRESTIGE
Your custom VTC driver
Welcoming and on-time, our drivers provide you with a high quality of service.
Start booking your private drivers right now online or by phone at : +33 6.88.07.15.98
+33 7.83.34.12.47
-- -A high-quality experience -- -

We provide you with more than a journey, take advantage of our knowledge and enjoy
the peacefulness.

BOOKING

Indicate the pick up address of your choice, one or more stops if needed, destination,
number of persons and number of luggages.

Please do not forget to specify date and
hours.

The fare will come up in a few seconds.
No additionnal charge will apply.

Your VTC driver is easily booked in a few simple steps.


A confirmation email will be sent to you.

1

FLEET

We guarantee a high quality of new and enjoyable vehicules for your great comfort.
Our cars are equipped with plugs to recharge your phone, refreshers, snacks and
wifi connection.


Classic Class : Mazda 6 or similar (Peugeot 508, VW Passat)
Premium Class : Mercedes-Benz E-class
VAN – VIP class : Mercedes Benz V-class or VW Transporter

2

METHOD OF PAYMENT

Secured payment with confirmation emailed to you.
You can also choose your payment on board :


Our drivers accept all major credit card !

3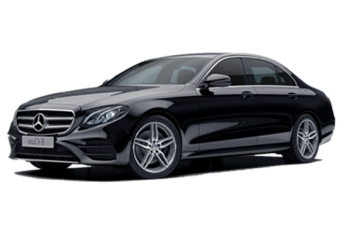 More elegant than a taxi, BOOK your private driver
At MELITAN PRESTIGE, we are…

An alternative to the traditional taxis,
A service of high quality drivers above your expectations

Our drivers are highly experienced and registered with the French VTC.

Welcoming and on-time, our drivers will provide you with a high quality of service.
Quick 100% online booking

No more extra fees and time spent waiting on the phone, book your journey in 3 quick
steps !
No more time wasted in long queues at the Airports, BOOK your VTC in advance.

Confirmation by email

Once the reservation is complete, you will receive a confirmation email including all
information related to your order

Secured payment by Credit Card

- You can pay online via our secured online payment service


- You can also pay on board, all our chauffeurs are equipped with credit card machines
and accept Amex, Visa, Mastercard).


- We accept payment by cash or using secured payment via paypal

Pick ups at train stations and airports

We always ask you for your flight and train numbers.


Our services always start at the beginning of the train station platform or for the airport
where your luggage arrive.


Our drivers will welcome you with a sign with your name.


There won't be any additional fee in case of delays from your train or flight as our
drivers are updated in real time of your arrival.

On board service

Refreshments


Snacks


Plugs to charge your phone


Wifi connection


GPS with real time trafic updates


Tablet computer


Drivers at your service

Available Transportation

Transfers to Airports


Transfers to Train stations


All public transportation within Paris, its suburbs and provinces


Romantic escape


Tourist attraction (Paris or Provinces)


On-time pick up


For more information, please do not hesitate to contact us.